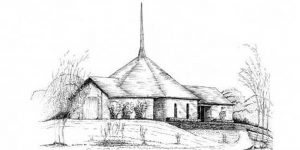 The Evers Road Christian Church is a place where:
The unchurched and religiously disconnected population in our community are welcomed with grace, love and encouragement as they attempt to figure out who God is, what his plan for their life is and how he desires to be involved in their life.
Each person is intentionally challenged to spiritual growth and development in a loving and encouraging environment.
Those who are a part of our church family will be intentionally cared for spiritually, emotionally and physically where necessary.
Ministry to families and their children will be an essential focus of ERCC's efforts as we strive to build within our church family strong marriages, parent-child relationships and families who love God.
Racial, ethnic and cultural diversity will always be encouraged and celebrated.
Members of our family will continually be provided with opportunities to serve the needy and under-resourced.
If this is the kind of church you would want to be a part of, join us this Sunday at 10:00 a.m. Or, if you'd like to meet with our senior minister, Mark Wright, call the church office at (210) 684-2043 to set up an appointment.
---
About What We Believe… What To Expect…. Kind of Church
---